Ever since inception in 2004, Arbit Choudhury has received frequent mentions in the print and online media.
Arbit Choudhury's latest media appearance happened on 15th June 2007, as part of a feature article on web-comics, published in Chennai edition of Indian Express.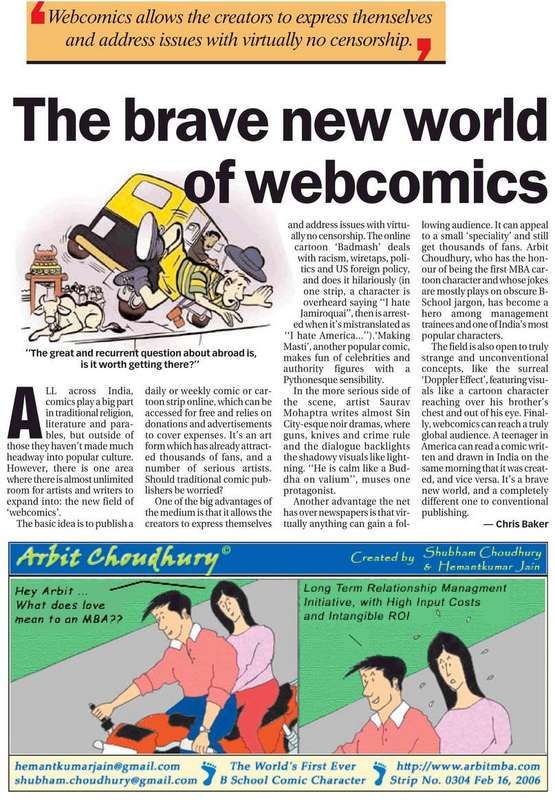 Arbit Choudhury fans would recall that this is the 2nd time that Arbit Choudhury has appeared in Indian Express. Apart from this, Arbit has also appeared
3 times in Times of India
and once in
Business World
, over the last 3 years.