The following photographs were taken inside an AC 2 Tier compartment of an Indian Train.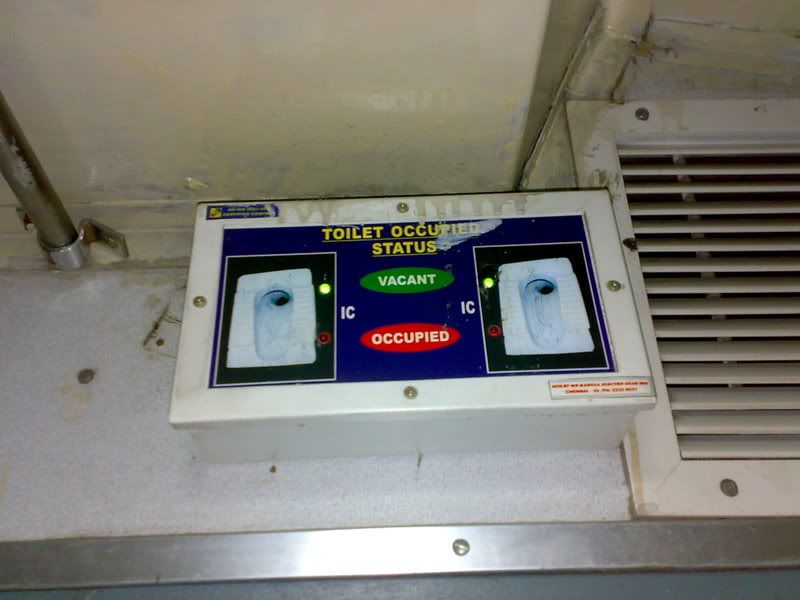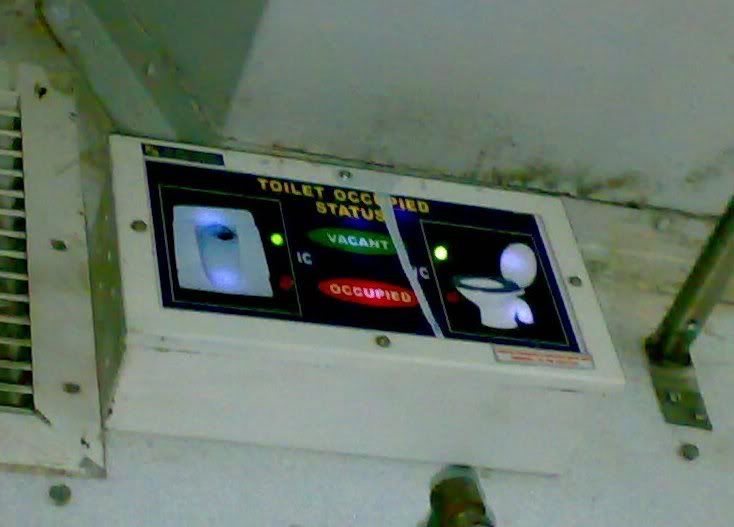 In case you are wondering what the gadgets above are, these are Toilet Occcupancy Indicators, giving passengers inside the compartment an idea about whether the toilets are occupied or not. Trust the Indian Railways to come up with such ingenious innovations.
Needless to say, the indicators always showed the "Vacant" sign irrespective of whether the toilet was occupied or not.